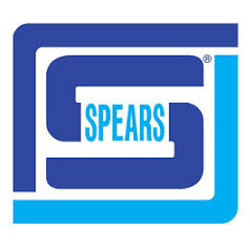 Production Supervisor
Caney, KS
Health Insurance, Life Insurance, Dental Insurance, 401K / Retirement plan, Paid vacation, Paid holidays
Spears Manufacturing headquartered in Sylmar California, is a world leader in the manufacturing and distribution of plastic valves, fittings and pipe since 1969. Due to our companies dynamic growth we are currently looking for individuals for key positions. These are career positions with a national company that has over 24 plants and distribution centers throughout the country.
We are currently looking for the right individual for our key position of Production Supervisor at our Spears Manufacturing facility in Caney KS.
The pay will be commensurate with the individual's experience and skill level.
Minimum 3 years of experience in supervision in a manufacturing environment.

Mid-level management experience is a plus.
Must have hands-on mentality and be a mechanically sound floor person with keen insight on equipment and process.

Knowledge of employee interfacing, reviews, merit, discipline, coaching, training, mentoring, hiring etc.


Primarily responsible for the production, quality and manufacturing personnel.

Report directly to the Facility Manager and Production Manager.

Ensure that objectives are achieved and consistent with quality and safety requirements.

Assure all production orders are properly implemented and monitor results being achieved in relation to planned goals and take corrective action when necessary.

The right candidate will train on day shift, until comfortable enough to lead third shift.

Report all activity to key managers and supervisors in production control, maintenance and related operations.

Develop and maintain a favorable employee relations climate and community relations.

Minimize lost time accidents and take prompt action to eliminate unsafe acts or conditions.

Maintain all plant buildings, equipment and grounds.

Assure company compliance with all regulations.

We are an EOE employer



65933115