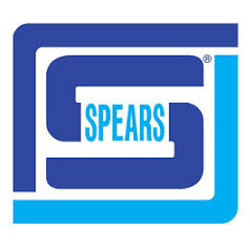 Production / Quality Manager
Sorry, this job has expired.
Sylmar, CA
Paid holidays, Paid vacation, 401K / Retirement plan, Dental Insurance, Life Insurance, Health Insurance
Spears Manufacturing Company has an immediate opening for our position of Quality Department Manager. The ideal candidate shall possess knowledge and extensive experience in PVC, CPVC, manufacturing processes, familiarity with Plastic pipe, Valve, Fittings, Manual actuators, Electric and Pneumatic actuators, and Solvent Cement products produced to NSF, ASTM, ANSI, and UL requirements. The ideal candidate shall possess the ability to mentor, manage, motivate, and train personnel. Primary responsibility for the quality, and integrity of products and manufacturing personnel. Direct reporting to the Vice President on Quality, on Production, Supervisors, Leads, and Departments. In addition, the ideal candidate should:
• Direct overall plant operations consisting of all aspects of production/ quality activity, from raw material to finished parts.
• Ensure that objectives are achieved, consistent with quality and safety requirements. Hands-on mentality, working visibly from the production floor, not from the office
• Assure all production plans are properly implemented and monitor results being achieved in relation to planned goals and take corrective action when necessary.
• Relay all activity to key managers and supervisors in production, production control, maintenance, and related operations.
• Develop and maintain a favorable employee relations climate and community relations.
• Minimize lost time accidents and take prompt action to eliminate unsafe acts or conditions.
• Assure company compliance with all local regulations, quality audits, and exceeding strict product requirements.
Qualifications:
• Minimum 5 years experience in Supervision/ Management in a Manufacturing Quality environment
• Employee interfacing, reviews, merit, discipline, coaching, training, mentoring, hiring, etc.
• College or University a plus
• Knowledge of PVC, CPVC fittings, piping, valves, etc., a plus
• Previous Plastics experience is preferred however interest and capabilities are essential
• Management, Mid-Management level experience required
Only serious applicants need to apply. Salary commensurate with experience.
We are an EOE employer
23190775