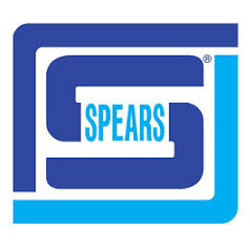 Plant Manager
Caney, KS
Paid holidays, Paid vacation, 401K / Retirement plan, Dental Insurance, Life Insurance, Health Insurance
Spears Manufacturing in Sylmar California, a world leader in the manufacturing and distribution of plastic valves, fittings and pipe since 1969. Due to our companies dynamic growth we are currently are looking for an individual for our key position of Plant Manager at our facility in Caney KS.

This is a career position with a national company that has over 24 plants and distribution centers throughout the country.

At Spears Manufacturing we specialize in manufacturing the world's finest PVC, CPVC Plastic Fittings, Valves and Pipe. We are an old line company and a great company to call home and we offer stability and security.

Pay will be commensurate with experience and track record of accomplishments.

Primary responsibilities:
• Directs and coordinates overall plant operations consisting of all aspects of production activity.
• Ensures that objectives are achieved at the lowest cost consistent with quality and safety requirements.
• Develops and recommends short and long-range plans concerning plant space, equipment, and staffing.
• Assures all approved plans are properly implemented and monitors results being achieved in relation to planned goals and takes corrective action when necessary.
• Strives for continued profit improvement through development and/or implementation of cost control measures to reduce cost of labor, material or overhead.
• Maintains plant inventories at optimum levels to meet customer needs without excessive investment.
• Delegates authority to key managers and supervisors in production, production control, maintenance and related operations.
• Develops and maintains a favorable employee relations climate and community relations.
• Minimizes lost time accidents and takes prompt action to eliminate unsafe acts or conditions.
• Maintains all plant buildings, equipment and grounds.
• Assures company compliance with all local regulations.

We offer a very generous compensation and benefits package commensurate with experience and skill level.

Only serious applicants need apply.

We are an EOE employer.

18585