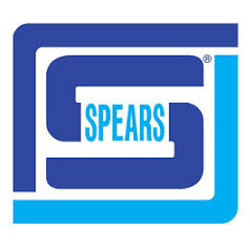 Machine Shop Supervisor
Fort Worth, TX
Paid holidays, Paid vacation, 401K / Retirement plan, Dental Insurance, Life Insurance, Health Insurance
Spears Manufacturing Tool & Die a division of Spears Manufacturing headquartered in Sylmar California, a world leader in the manufacturing and distribution of plastic valves, fittings and pipe since 1969. Due to our company's dynamic growth we are currently are seeking a Machine Shop Supervisor for our CNC Tool & Die facility in Fort Worth. This is a career position with a national company that has over 24 plants and distribution centers throughout the country.
Pay will be commensurate with individual experience and skill level.
Journeyman Class A Machinist Skill level is a minimum requirement for this position.
We offer
• Medical and Dental Insurance after 90 days
• Paid Life Insurance
• 401(k) with 4% annual salary match
• 6 paid holidays each year
• Paid vacation
Requirements
• Journeyman Class A machinist
• Must always be ready and able to solve problems
• Excellent people and communication skills
• Strong computer skills as well as proficient use of computer aided design (CAD) and computer aided manufacturing (CAM)
• Strong knowledge of all types of machining equipment, mills, lathes, drill presses and grinders
• Strong knowledge of building maintenance
• Strong knowledge of ordering supplies, materials and securing outside services
• Class A machinist with strong knowledge of CNC mold making machining practices
• Proficient in math and geometry
• Proficient in reading blueprints and interpretation
• Ability to maintain constant employee supervision and interaction
• Experience with local human resource managing
• Experience as local payroll manager
We are an Equal Opportunity Employer.
79093271