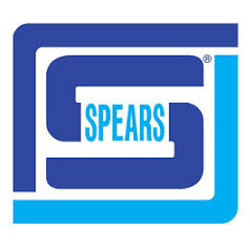 Fabrication Department Associate
Jerome, ID
Health Insurance, Life Insurance, Dental Insurance, 401K / Retirement plan, Paid vacation, Paid holidays
Spears Manufacturing in Sylmar California, a world leader in the manufacturing and distribution of plastic valves, fittings, and pipe since 1969. Due to our companies dynamic growth, we are currently looking for individuals for key positions in our facilities fabrication department. These are career positions with a national company that has over 24 plants and distribution centers throughout the country.
This opportunity is at our Spears Manufacturing facility in Jerome, ID. This has a number of openings for individuals in our Fabrication Department. We have immediate openings for PVC Fabrication Operators. We will train in all functions requiring the use of saw, hydraulic, heating, and forming equipment, including the use of inspection tools.
The pay will be commensurate with the individual's experience and skill level.
Duties and Responsibilities include but are not limited to:
• Clean measure and pack parts
• Cleanliness of work area, including floors free of debris and clean equipment
• Empty trash and follow safe work practices and maintain a clean working environment
• Ensure that fittings meet quality standards and inspect for voids and air bubbles
• Move pallets of products to designated areas with a pallet jack
• Correct preparation of pipe
• General quality of runs
• Basic repair and maintenance of machine
• Check work orders to correspond with parts
• Set up machine clamps, temperatures, timers, and pressure
• Monitor heater plates for wear or particles
• Advise Foreperson/Lead person of problems that may require advanced maintenance
• Set up presses for forming
• Check tooling in press
• Assemble parts based on work order requirements
• Form parts based on work order specifications
Additional Requirements:
• Ability to understand and follow verbal and demonstrated instructions
• Ability to perform heavy physical work, exerting 50 to 100 pounds of force occasionally, 20 to 50 pounds frequently, and 10 to 20 pounds constantly. Performing such activities as stooping, kneeling, crouching, twisting, squatting, bending, reaching, standing, sitting, walking, pushing, pulling, lifting, and grasping
• Good mechanical aptitude
• Ability to operate a table saw and electrical and power-driven equipment or tools
Apply Today! For any consideration please attach your resume when you apply.
We are an EOE employer
40779898