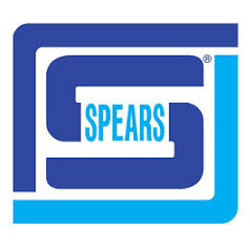 Spears Manufacturing
Entry-Level Production Operator
Jerome, ID
Spears Manufacturing headquartered in Sylmar California, a world leader in the manufacturing and distribution of plastic valves, fittings, and pipe since 1969. We have immediate openings for Entry-Level Production Operators.
We now have increased starting wages for all entry level positions so please inquire about this new compensation package.
This is a career position with a national company that has over 24 plants and distribution centers throughout the country, specializing in manufacturing the world's finest PVC, CPVC Plastic Fittings, Valves and Pipe.
Spears Manufacturing in Jerome Idaho has several entry-level manufacturing positions open on all shifts with no rotating shifts, that can lead to a rewarding career.
Entry-level positions start at $15.00 to $17.00 per hour no experience necessary we will train. Entry-level positions are open for immediate hire.
We Offer:
• Learn Valuable Skills
• Medical and Dental Insurance After 90 Days
• Paid Life Insurance
• 401K 4% Annual Salary Match
• Six Paid Holidays Each Year
• Paid Vacation, Paid sick days
• Job Security
• Multiple Shifts with hourly shift differential
What We Are Looking For:
• People with a good mechanical background
• People with good people skills
• Ability to improve and learn through constructive training
We are an EOE employer
hhsh7hqo2y5a
318596941