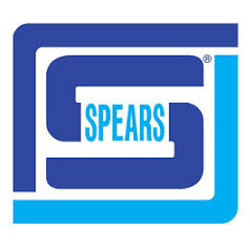 Spears Manufacturing
CNC Machinist
Camarillo, CA
Now hiring experienced and entry-level CNC Machinists!
Spears Innovative Tool a division of Spears Manufacturing in Sylmar California, a world leader in the manufacturing and distribution of plastic valves, fittings and pipe since 1969. Due to our companies dynamic growth we are currently are looking for an individuals for our key position of CNC Machinist with experience and entry-level, we have openings for both and have several positions open.
This is a career position with a national company that has over 24 plants and distribution centers throughout the country.
This opportunity is at our Dynamic Tool facility in Camarillo.
The pay will be commensurate with the individual's experience and skill level.
We Offer:
Medical and Dental Insurance After 90 Days
Paid Life Insurance
401K 4% Annual Salary Match
Six Paid Holidays Each Year
Paid Vacation
What we are looking for:
Must have a strong background and problem-solving skills.
Have ability to hold close tolerances of plus/minus .0002 is required as well as understanding cutting tool geometry, speeds and feeds
Ability to program, set-up and operate Hurco mills, Fadal mills, and Romi lathes with Fanuc control. 3D mill experience is a plus.
Conventional mill/lathe experience a plus and willing to train suitable applicants.
Ideal candidate will have the following:
All tools needed for manufacturing in their possession.
Close tolerance parts:
ID & OD Mics
Depth Mics
Jo Blocks
Indicators reading .0001
Calipers
Hand Tools
Qualifications we are looking for:
Understanding geometry & trigonometry and use your skill to inspect parts using sine plate, height gage and layout methods
Dependable and focused for continued growth and opportunities.
Experience preferred
Must be able to program CNC equipment and know the concept well
We are not a production facility and you must adapt well to constant change
Education Requirements:
We are an EOE employer
108739099
108739099